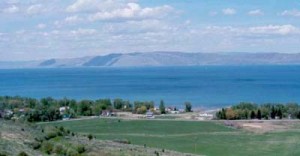 Bear Lake is a gorgeous turquoise lake surrounded by sandy beaches and majestic mountains. Its size, climate, and uncrowded waters make it ideal for sailing. Its clear waters are also great for jet skiing, water skiing, and a variety of other water sports. There is a new state marina close to Swan Creek as well as various other boat launches available.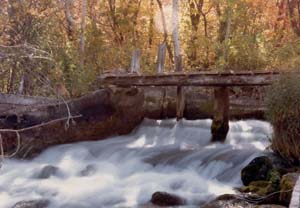 Bear Lake, with its many outlet rivers, is home to great fishing. Its depths house trophy size Cutthroat as well as 30 lb. Lake Trout. The rare Whitefish is also native to Bear Lake. If you are an angler, check out this site for more fishing information.
Summer is a great time at Bear Lake for other reasons. There are plenty of greens available at nearby golf courses. For the more adventurous, the nearby mountains are a great place place for mountain biking, horseback riding, or hiking; the Minnetonka Caves are available for spelunking. World famous for its raspberries, Bear Lake hosts an annual Raspberry Days Festival as well as offering the best raspberry shakes on earth.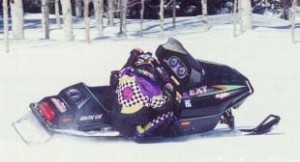 As the weather turns cold, snowmobiling abounds. There are many snowmobile trails as well as alpine and cross-country skiing available. If you're not afraid of the cold, you can also give ice fishing a try.
Bear Lake is truly home to year round recreational activities and
Swan Creek Village puts you in the center of it all.