Location, Location, Location
This is four season living at its best! Swan Creek Village is centrally located on the west side of the lake not far from the Utah/Idaho border. This beautiful clear azure lake stretches from over 10 miles into Utah, 10 miles into Idaho, and is 7 miles wide with endless sandy beaches. The Swan Creek Village community is nestled on the foothills overlooking the beautiful new Utah State Marina and Park, where the large majestic sailboats and yachts dock at night.
Not only is Swan Creek just a few minutes from the State Marina and Boat Launch, but the village has its own beach front access, with watercraft launch. For the water enthusiast, Swan Creek puts you right at the lake.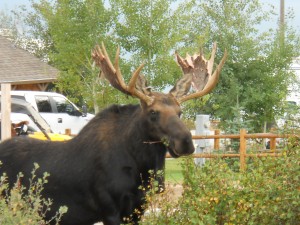 If golf is your game, Swan Creek is only 10 minutes from three wonderful golf courses, all with great views of the lake. During the summer the nearby mountains also offer great horseback riding, mountain biking, and hiking. No need to go elsewhere for your recreation: at Swan Creek, you are there.
Garden City, home of world famous Raspberry Shakes, and the Raspberry festival is just 10 miles from Swan Creek. In addition to fine dining and shopping, there are various cultural activities available in town, including the Pickleville Playhouse. Swan Creek Village puts you just outside of Garden City's attractions.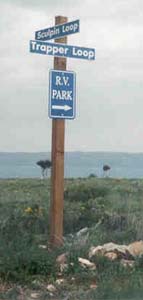 During the winter, Swan Creek Village is adjacent to over 300 miles of groomed snowmobile trails, the best snowmobiling this side of Yellowstone. You can also enjoy ice fishing on the lake, or nearby skiing.
As for Swan Creek Village itself, every cabin or RV site offers breathtaking views of the forested mountain range to the west, and the azure blue waters of Bear Lake to the east. Our private recreational community enjoys the benefits of two deep cold-water wells for quenching your thirst, electrical power, a sewer system. If you own an RV, you can own a scenic RV view lot in our specially designed RV park. Hookups for sewer, power, and water are available.
So you may ask, "Why Swan Creek Village?" and we say, "We believe it is the best location at Bear Lake!"